Hi,
I'm trying to export a Papyrus document to Word using the following steps:
Press Save As… or Publish.
Accept the filename, making sure the file type is Word/Office Doc.
Press Save
Receive a dialog that I'm using special Papyrus features.
Press Continue
Press Save as Is at the Save with Comments prompt.
I receive the following error: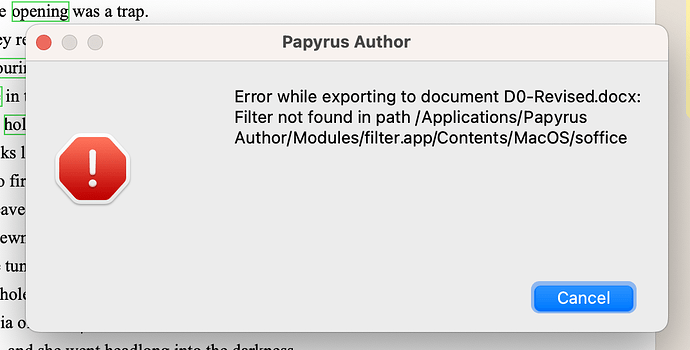 I am using Papyrus Author+ version 11.06b 2022-9-9
MacOS Ventura 13.0