Hello all you fab folk at PA.
I need some help my page numbering has gone wappy!
There seems to be a big I (i) or a little l (L) directly after my page numbers.
I have enclosed a couple of photos, the page numbers should be 94 and 138 but all my page numbers have the same thing after it!
What have I done now?
I've gone into doc properties and line numbering but nothing covers it. I can't change them manually and don't know where else to go. It just appeared a couple of days ago and I don't know what I did to make it happen.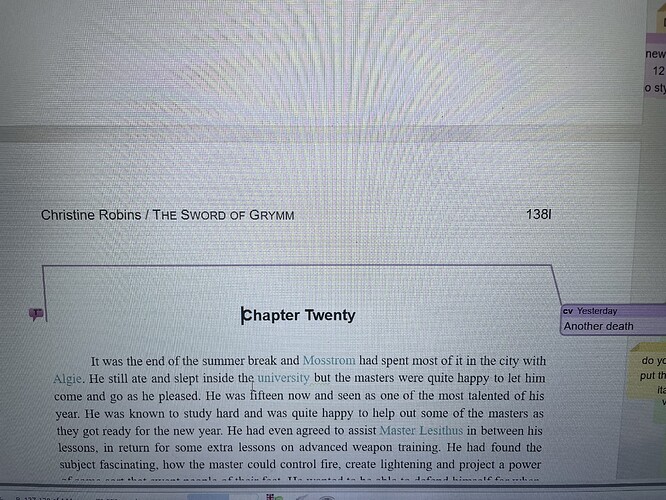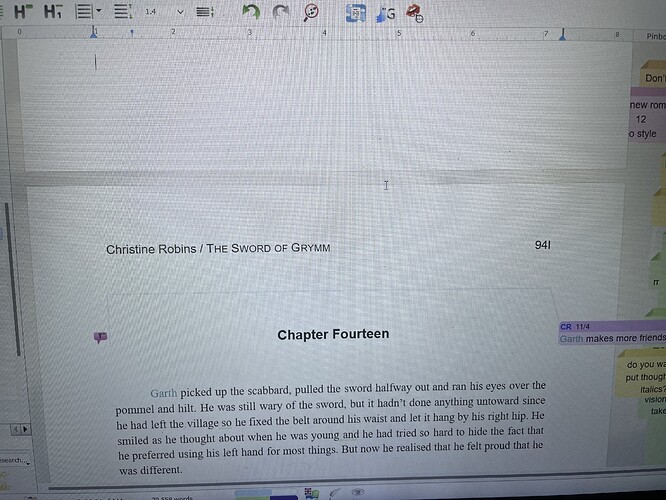 Tell me it's not just me that this has happened to.
Cheers
Christine