Hey, I've started using Papyrus about 3 months ago, majority of the text was re-written from Word (fresh second draft, first project). After writing each chapter, I made a page break before starting the next chapter. Now that it's done, I've gone back to editing, and for the first ten chapters or so, it was working fine, allowing me to make edits without any issues.
However, further on I go, any edit I make forms these wide gaps on pages, some of them are small as the picture I've uploaded, but some can range to a whole page. They can be small edits of expending a sentence while others include paragraph breaks, but the gasps seem to be getting worse.
I've found an article here previously including finding [PAGE] and replacing it with nothing, but it hasn't resolved the issue. Is there anything I can do to fix this, rewriting the draft in question isn't quite what I'd prefer to if I have any other choice?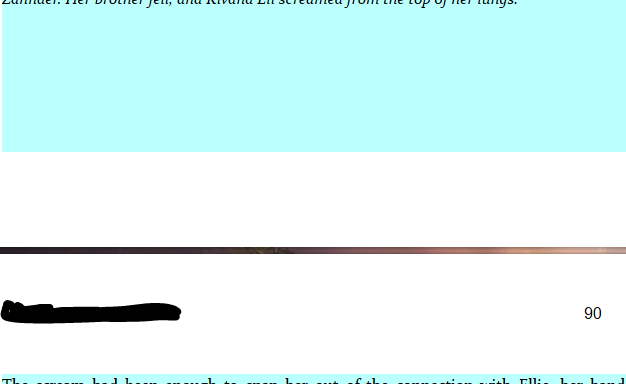 Windows 10. Papyrus Author 10.06a, the free version.