Prompt
You have the power to make centuries pass in the blink of an eye or seconds stretch across pages.
Slow down time to narrate a turning point in your character's life. Their first kiss. A car accident. Their failure on the drama school entrance exam.
Speed it back up. Let your audience know that months, years, and decades have passed since that crucial event.
Then show your readers where your character is now.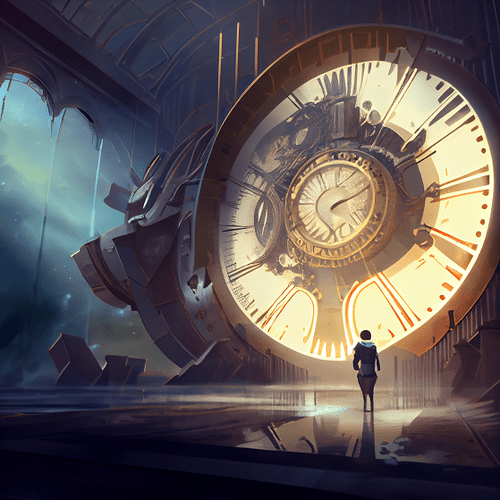 PARTICIPATE
Post your contribution for this week's prompt into this thread. Done! You automatically participate in the writing season for this week.
You can contribute until next Tuesday, November 22nd, 9:00am ET
You play a pivotal role – not just as an author, but also as a reader . Show love to your favorite contributions: Click the book button to show your love! The one with most votes will be crowned this week's winner.
Also drop some feedback for your fellow participants in here while you're at it!
If your text is voted the best, you'll be celebrated with a full year of Papyrus Author+ for yourself, or a person of your choosing.
On top, we'll give away another year of Papyrus Author+ by random to one of the participants.
Here are the details for the writing season: Turning Tales
Use this template to participate:
Replace This Text With Your Title (or delete it if you don't have one)
Replace this text with your contribution.
Have fun!